Interesting Stuff Club
Our monthly round up of anything we're doing and learning in our own time.
---
"We're all familiar with the Agile manifesto, but I wasn't aware of other manifestos covering different aspects of work and life until I stumbled on a blog post by Philip Rogers. I would recommend to anyone to read his blog post Five Manifestos: Words to live by for creatives and other knowledge workers. Of interest were 'Cult of Done Manifesto' and in particular, I was inspired by the 'Manifesto of the Passionate Creative Worker' (below)"
1. Live our lives, and not someone else's
2. Blaze new trails
3. Prioritize learning over efficiency
4. Share knowledge freely
5. Recognize that institutions exist to serve people
6. Quit jobs that we hate
7. Escape the trap of wasting time by being busy
8. Live life for the adventure
9. Stay on the edge
10. Continually reinvent ourselves
11. Never settle
---
---
"Kirsten and I are in the process of rewriting our value proposition, so I have been reading Dee Blick's 'The Ultimate Small Business Marketing Book' which has had some helpful pointers, and it was nice to validate that we were on the right path.
Outside of work, Eddy and I recently visited Bletchley Park and it was great to learn about the history of the computer, which is how we all making our living today. But it was awful to learn more of the sad, hidden stories of the men, and women behind the invention of the first computers."
---
---
"I've just got back from a holiday to Croatia where I read Martin Fowler's Refactoring book, which is a bit of a slog, but a great read. In my mind, there was no specific formula to refactoring, but this book explains that there's actually methodological steps to follow. At the back of the book, there's a codex of specific refactoring steps which all have names. Next time I do a big chunk of refactoring I'll employ these steps and I'll be sure to keep the book next to my desk."
---
---
"I went to the Ceremony of the Keys at the Tower of London last week, which I would highly recommend to anyone. It's happened every day since then 14th century, always at 10pm. Only once was it late, and that was when the Yeoman Warder (who holds the keys) was blown over by a bomb blast in World War 2. Not deterred, he dusted himself off and carried on.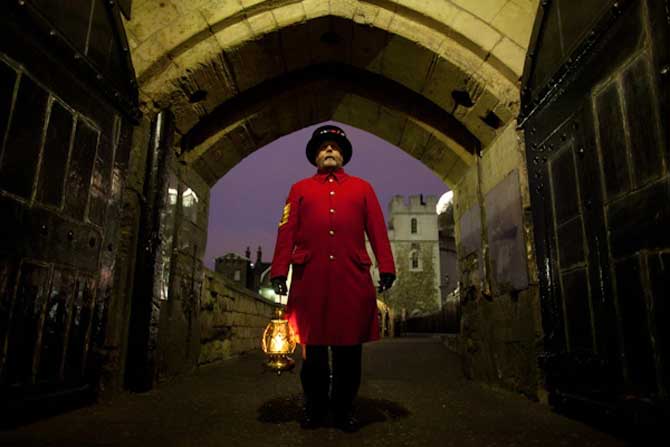 The reason it happens at 10pm is because when King George was in power, the Yeoman Warder locked up whenever he felt like it, usually at sun down. Lots of the King's soldiers were prone to drinking in the City, so when the King woke, he would find his soldiers locked out and still drunk, which is why he set the time to 10pm, to ensure his soldiers were in bed at a reasonable hour. "
---
---
"I've been updating some of the network hardware for the RowActiv project we've been working on with British Rowing, which has been a new challenge. I'll be writing a blog post about how I did it soon.
I want to do some more Python projects, so will probably use a Raspberry Pi as there's such a strong online community. It'd be good if anyone has any ideas?"
---
---
"As I'm sure everyone knows, Apple have just released the iPhone 6s. I watched the keynote and definitely the most interesting development is the 3D Touch functionality. It's groundbreaking in terms of interaction design as it's a new way of interacting with the screen, which in my opinion, was needed. There's currently two pressures for interaction; light touch and force touch. I think a third will come soon, so it means there will be so much more we can do in terms of interaction. It's mainly only apps using the feature at the moment, but if Chrome choose to support it, it could be a really exciting time for interaction design."
---
---
"I've just returned from a long trip travelling around America, which was obviously fantastic. I needed a book to take with me and decided on Bill Bryson's 'One Summer: America 1927'. I didn't have a lot of free time for reading, so I'm only halfway through. The first half, at least, is set at the back end of 1920s America and it was quite fascinating to read about how America was booming at a time when a lot of other countries were suffering so badly due to the war.
Part of the story follows Charles Lindbergh as he flew from New York to Paris. Interestingly, when he landed, a man named Walt Disney created a little cartoon about a mouse called Mickey, who flew a plane. We all know how that one ended.."
---