Interesting stuff club
Our monthly roundup of anything we're doing and learning in our own time.
---
"I've been learning a new skill at home: modern calligraphy. It's something I've wanted to do for a few years now, so I was really excited when I decided to go to Quill London for a kit to get started. They were really helpful in the shop; telling me how to hold the pen and look after the nib. When I asked if I would go home, give it a try, but be really bad, she said 'yes, you'll find it really hard!', but I appreciated her honesty! I would have hated it if she said I'd pick it up easily, because it's really hard. I can't explain why, as it's 'only' writing, but it's not what feels natural and you have to really force your hand. Anyway, this was my first attempt..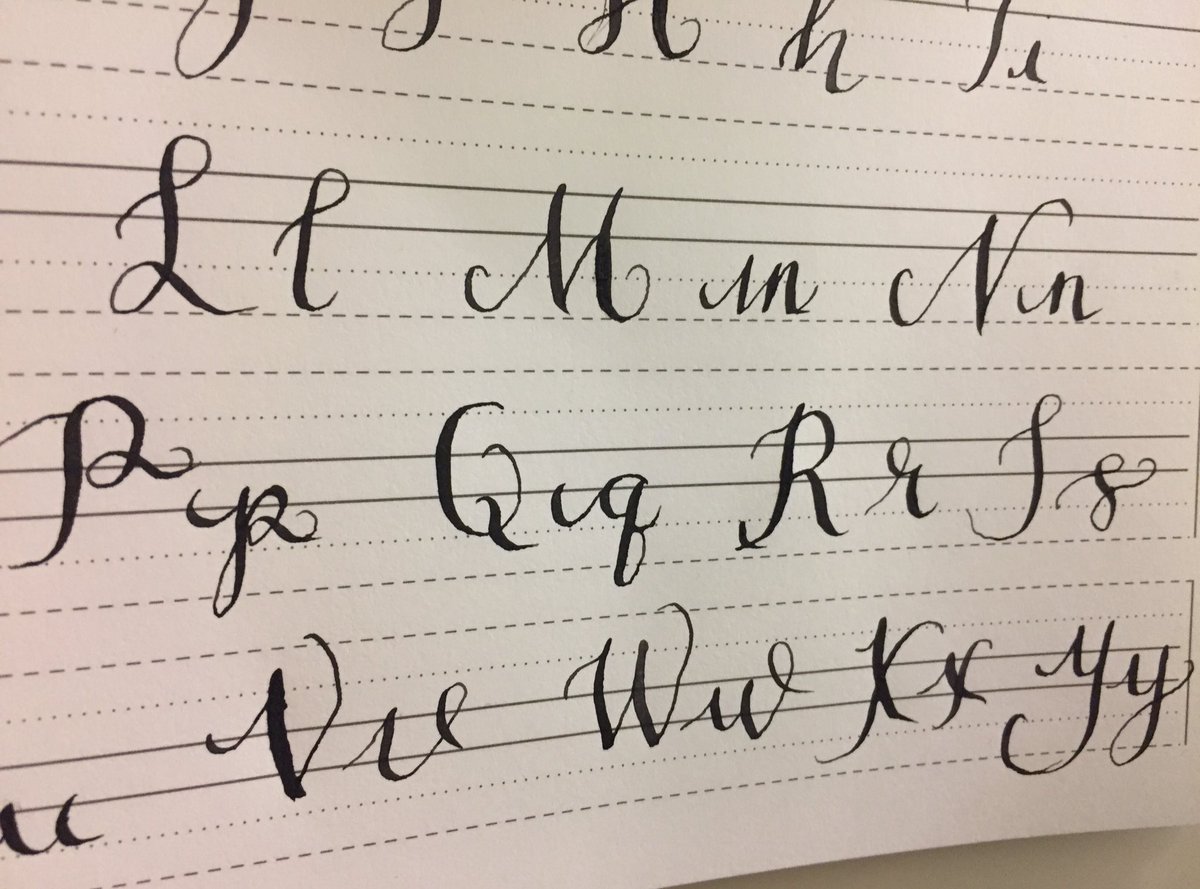 As I knew we had 'Interesting Stuff Club', I decided to challenge myself to write these words (how hard can it be?!) so I was quite happy that on day 4 I was able to do so. I tidied my effort up a bit in Illustrator to create this:"

"I've just added an SSL (TLS) certificate for a website we've recently launched. We used a free certificate from Let's Encrypt. Whilst I've been researching, it's been interesting to see how browsers are increasing the requirement on websites to have an SSL certificate.
Google is leading the crowd here and rewarding sites using HTTPS with a slight increase in search ranking. Google's browser Chrome is also being used to encourage web masters to use SSL. In the next release, Chrome 56, users will see "Not secure" on the left hand side of the address bar when there's a password or credit card field on a HTTP page. This release is planned for less than a week away (31st January 2017). Chrome are also planning on showing the "Not secure" warning on all pages in incognito mode server over HTTP in the future with eventual plans that all pages in Chrome that aren't served over HTTPS receiving the warning.
Firefox are also planning on adding a 'page insecure' warning when password fields are displayed over HTTP with this already in place on their nightly build.
Previously SSL certificates were expensive and required a dedicated IP address per domain that needed to be secured. Now, thanks to Server Name Indication (SNI) we can secure multiple domains per IP. Paired with the introduction of free certificates such as Let's Encrypt and AWS Certficate Manager, it's becoming cheaper and easier to have an SSL certificate, so why not use one?"

"I love using Monzo, but as they only have mobile apps to look at your transactions I wanted to create a web app so that I could keep track of what I'm spending on my PC. The API is currently in beta, so only the app's owner can log in. The way the authentication works is that I open the web app and enter my email address, this then sends me a link, which I then follow to log in. The client is all written in ClojureScript with a one way data flow architecture using DataScript for the app state. DataScript is like an in-memory database, you can issue queries to it. I decided to not use a framework, and made my own which I wanted to look similar to the Elm architecture. It's also a progressive web app, meaning you can add to homescreen, and it uses localstorage to save the viewing state so that's what you see when you reopen. I currently have to keep logging in when I use it, but the next step will be to add an OAuth proxy to get around this."

"I wanted to talk about quantum computing, which is a topic Kirsten has already mentioned, but this is new advances. China has a quantum satellite which beams down quantum entangled photons which can be used to form secure communications by transmitting untraceable keys. Whilst we can't send information through quantum teleportations like "Hi, how's it going?", we can use it to create powerful encryption tools by sharing information about the particles' state from long distance.
If you share large enough set of entangled protons to two parties, they can generate random keys by teleporting quantum information among them. Once the keys are generated, they can be used to encrypt messages. The encrypted message can be sent using any medium of communication. These messages will be impossible to decrypt because even if someone manages to intercept the beam from the satellite, both parties would be made aware instantly if there is any attempt to measure the particles. The parties can generate keys using another set of protons."
"I've just finished a book I got over Christmas called The Dark Net, which is a study into the dark areas of the internet's dangerous and innovative subcultures that people tend not to tread too deeply into.
The book covers various interesting aspects, however one particular section to note — especially in light of the current political climate — is the role the anonymity and the internet can play in politics and holding people in power to account. An extremely radical position on this subject was taken by an academic called Jim Bell who, in 1995, wrote a paper on 'Assassination Politics'. The general position being that assuming a time when technology could guarantee total anonymity, a marketplace could develop where by individuals could 'predict' the deaths of members of government in conjunction with a cash reward should such an event occur on that day. Part of this theory suggests that such a system would prevent totalitarian governments from establishing a strong hold as the bounties on the individuals' lives would become so great that the terrifying conclusion of this system would be reached.
18 years since the paper was written, the emergence of Bitcoin, the idea to integrate blockchain into logistics and other sectors, Thor and encryption technologies made the prospect of such a market place a reality with an individual known as 'Sanjuro' launching the 'Assassination Market' in the summer of 2013, stating: "Killing is wrong in most cases, yes, however, this is an inevitable direction in the technological evolution… When someone uses the law against you and/or infringes upon your rights to life, liberty, property, trade or the pursuit of happiness, you may now, in a safe manner from the comfort of your living room, lower their life expectancy in return".
A terrifying, but powerful insight into the possible roles technology, and in particular anonymity, could play in future society."
"I've been watching a BBC series about algorithms which started with an intro to basic sorting algorithms such as bubble sort and quicksort. But what was interesting was seeing how fairly abstract concepts can be applied as a force for good. The programme described how the NHS has been using a matching algorithm created by Glasgow University to help match people who need kidney transplants and how the algorithm has probably saved hundreds of lives since they started using it. It was nice to hear about computer science making a positive difference."